NEW YORK, NY (PRWEB) MAY 22, 2013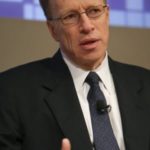 Hirschfeld Properties LLC has signed a renewal lease with Gotham Martial Arts for its entire third floor at 328 East 61st Street, for the continued operation of its business there, it was announced today. Terms of the 3,000 sq. ft. deal were not disclosed.
The six-story building continues to be fully occupied by health and physical fitness industry enterprises. Other tenants include The Fitness Cell Private Trainers, The Ballet Club, Honbu Dojo Studio, Earth Yoga Studio and Fred Astaire Dance Studio.