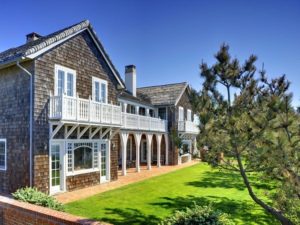 A stunning East Hampton Beach mansion that's served as the Clintons' regular summer home has come on the market for a whopping $32.5 million, the Daily News has learned.
Bill and Hillary Clinton spent two summers at the historic property, at 211 Lily Pond Ln., in both 2011 and 2012 before a reported dispute over a security deposit led them to look elsewhere. They were at the property for Hurricane Irene and for the former president's 66th birthday.
The stunning eight-bedroom, 9.5-bathroom home, which is owned by real estate mogul Elie Hirschfeld, is listed by Rebekah Baker and Edward Petrie of Sotheby's International Realty.